We all know that signs of aging tend to show up in the face, but they can make themselves known in plenty of other places, as well. The first impression that we make with our faces is an important one, but it's also great to surround that first impression with as many positive details as possible. Rejuvenating the look and feel of your hands is a great way to reinforce the youthful exuberance and healthy glow that your face and neck area communicate, which is why we offer non-surgical hand rejuvenation treatments here at Rana Facial Plastic Surgery.
If you're in the Frisco or McKinney areas, and you're looking for a way to refresh and rejuvenate the way your hands look, without subjecting yourself to an invasive surgical procedure, we have great news! Our non-surgical hand rejuvenation treatment can help your hands look and feel younger than ever before.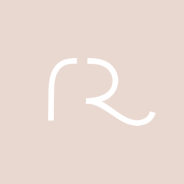 Is Hand Rejuvenation the Right Choice for Me?
When it comes to your aesthetic goals, there are often a few different ways to accomplish a particular endpoint. During your consultation, Dr. Rana will work very closely with you, learning about your personal cosmetic goals and aesthetic aspirations, designing a treatment plan that will best help you meet them. You're likely a great candidate for non-surgical hand rejuvenation if you're in the Frisco or McKinney areas and you've been dealing with the following issues:
Extra dry skin
Wrinkly skin
Hyperpigmentation
Veiny skin
Thin, crinkly skin
Sagging skin
Lax skin
Fine lines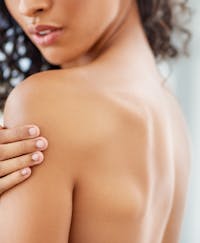 How Does Hand Rejuvenation Work?
Dermal fillers are an incredible, non-surgical way to rejuvenate your skin and hands, without having to submit yourself to any kind of painful, invasive procedure, or the recovery period and downtime that might come along with it. These specially-formulated compounds encourage your body to produce elastin and collagen, while also helping your skin retain moisture and stay nourished.
Skin resurfacing can also help, by gently and non-surgically removing the outermost layer of dead and damaged skin cells, revealing the healthy and fresh layer of skin that lies just beneath. Neither procedure involves any kind of recovery period or downtime, allowing you to get right back to your day-to-day life, just about as soon as your treatment is over. Refresh and rejuvenate, without missing a beat!
Non-Surgical Treatments at Rana Facial Plastic Surgery
We understand that not everybody is on the lookout for a full-on surgical cosmetic procedure. While there are a ton of great ways to refresh your appearance with our cosmetic surgical procedures, this just isn't always the only solution. There is no one-size-fits-all approach to cosmetic surgery, of course!
At our Med Spa in McKinney, we offer a number of non-surgical options, which can help you take control of the way you look, without requiring you to undergo any kind of extensive surgical procedure. Say goodbye to that recovery period, and consider downtime a thing of the past. Reach out and set up a consultation, to learn more about what our non-surgical procedures can do for you today!
Learn More